ACS News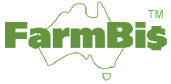 Funding Approved - ACS is pleased to announce that two high quality courses have been approved for funding through FarmBis.
AAA FarmBis is part of the Australian Government's Agriculture Advancing Australia (AAA) package, and provides financial assistance to primary producers and rural land managers to undertake business and natural resource management training and education activities.
Approved ACS Courses:

Join the Institute of Horticulture for only ₤18! Membership of this institute is the hallmark of a professional horticulturalist. Those who complete certain ACS Horticulture courses are now eligible to join, at a special introductory rate of ₤18 (only applicable for the first year following graduation). For more information on IoH, visit the website: www.horticulture.org.uk
Dr Daryl Tempest Mogg of Warnborough College visits ACS We were delighted to have Dr Tempest Mogg here for the 1st week of May in our Australian office. Many discussions ensued, so watch out for new & exciting developments in the partnership between ACS and Warnborough. Be sure to visit the Warnborough website for latest news: www.warnborough.edu.uk
Job Vacancies at ACS We are looking for a part time academic and marketing officer. The ideal candidate will have at least a degree, and five years industry experience. Duties will have both an academic and marketing focus. Applicants should send their C.V to [email protected]
Attention Business Students: New ICB newsletter!
Click here to view the most recent newsletter from the Institute of Certified Bookkeepers. ACS students who successfully complete Bookkeeping I are eligible to join this institute.
http://www.icb.org.au/Newsletters/Quarterly_Business_Update/May_2007