February 2008

Contents of this Newsletter
1. Rural Industries Boom Starting 2. New staff at ACS
3. More courses available online
4. New Affiliate
1. Rural Industries Boom Starting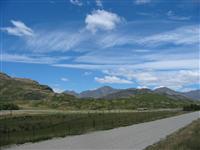 Indicators published last week by Westpac Bank indicate that Australia's Horticulture and Agriculture industries are looking in better shape than they have been for 20 years. One might guess this is due to drought breaking in Australia, but a more significant factor is the increased demand and higher prices for agricultural commodities world wide; brought about by economic growth in countries like China and India.

What Does this Mean?
Career and business opportunities are increasing rapidly in horticulture and agriculture. Countries like Australia and the UK where those industries have weakened over recent times are likely to see a significant resurgence. Already we are seeing an under supply of expertise in some industry sectors and that situation is only likely to worsen.

There has never been a better time to study horticulture or agriculture. Be sure to choose the right course, use our FREE Career & Course Counselling service !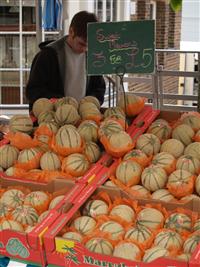 Elizabeth Graves B.Sc.Hons. After graduating from Oxford Brookes University, Liz worked from 1997 to 2007 in the UK's medical industry in roles such as Medical Representative, Medical Advisor and Medical Information Manager. She is now studying a Masters Degree in Nutrition and Dietetics at Griffith University in Australia



Spencer Scriven

B.Sc., HNC(Building), Cert Elect.
With over 15 years of experience in the building and electrical industries, Spencer is an expert with a well earned reputation in alternative energy.

3. More Courses Available to Study On line or on CD
Grief Counselling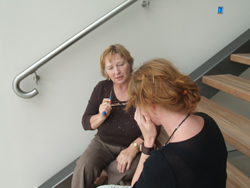 What is Grief?

Grief is a term used to describe all those thoughts, behaviours and feelings that occur as someone goes through a bereavement. A bereavement is any event that includes a loss. We may experience loss through the death of someone close to us, a relationship breakdown, divorce, theft, a disability, illness, miscarriage and so on.
Supporting people through their grief can be an important part of your job.
You may have suffered grief in the past yourself.
You may be interested in supporting grieving people.
Are you a counsellor who wants to work with grieving people?
This could be the course for you. This course provides a sound basis for understanding and working with people who are experiencing grief.
Click here to learn more.
Children Writing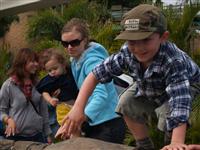 Children writing is a specialised craft. It is a rewarding, inspirational, and often demanding branch of writing. Very few people can easily recall their own childhood, and write in a manner that children can relate to. For most, it takes many hours, months, and possibly years, to write a unique and appealing story that children will want to read. This course is designed to set you on an appropriate course for more successful writing geared to the children's market. Click here for more information.


NSW School of Massage has become our latest affiliate. One of Sydney's most credible massage schools, and a registered training organization, this school is expanding the range of courses it offers by delivering a range of fitness and allied health programs from ACS. This arrangement will also enable easier credit transfer for students moving between this school and other ACS & affiliate institutions.
See their web site at http://www.schoolofmassage.com.au/