March 2008


Contents of this Newsletter

1.
2. Thinking of a career in health, but not sure where to start?
3. Visit our bookshop
4. Business & IT newsWhy don't some IT Professionals succeed?5. Want to be your own boss? -Stop dreaming about it and actually do it! 6. Best sellers - View our best selling courses for the month of February, and see examples of the highly qualified and experienced ACS tutors who teach them.

1. New online courses

These courses have recently been made available to study online!
Click on each to find out more.


Technical Writing

Fiction Writing

Food & Beverage Management

Weed Control

2. Planning a Career in Health

Thinking of a career in Health, but not sure where to start? Find some helpful tips on where to start by checking the table below



| | |
| --- | --- |
| | Where to start: |
| Interested in alternative health, or want to become a Natural Therapist. | Foundation Proficiency Award in Natural Health |
| Want to work as a Medical Receptionist | Medical Terminology |
| Want to help people to achieve direction in their lives – in their careers, or health-wise | Life Coaching |
| Want to become a fully professional Counsellor | Proficiency Award in Psychology and Counselling |
| Want to learn about how to create a safe environment for your family to live in, by understanding how to avoid the hazards that exist in homes | Healthy Buildings |
| Thinking about a career in medicine, but want to lay a foundation first, gain confidence, and find out if this is the area for you | Contact [email protected] |



3. Visit our bookshop www.acsbookshop.com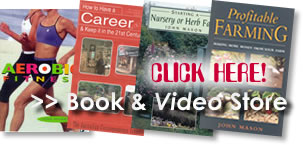 4. Business & IT News
Why don't some IT Professionals Succeed?

Success in Information Technology (IT) is all about being at 'the cutting edge', rather than just 'having the qualification'. Qualifications help when they give you a foundation in what's 'cutting edge' at the time. ACS IT courses reflect this need, and that's why we only offer relevant, widely used programs / programming languages in our courses.
See our list of IT courses here.
5. Want to be your own boss?

Our Starting a Small Business course will guide you though the process from start up to maintenance. Reduce your risks and enlist our expert assistance.
FREE advice! If you're serious, talk with one of our experts, obligation free. Click here to email.

For some helpful tips on where to start when you want to start your own business, check
Considering this type of business?

Start with this course:

What else is needed?

Plant Nursery – starting small from home

Nursery Growers Course

At least a few hundred sq. m. of space & water

Bed and Breakfast

Bed & Breakfast Management

One or more spare rooms

Gardening Service



RHS Certificate 2 in Horticulture

Vehicle, tools

Bookkeeping Service



Bookkeeping I

Basic computer skills.

Professional Consultant

Professional Practice for Consultants

Expertise in something

Web Site Developer

HTML (minimum) or Certificate in Web Development(comprehensive)

Computer, technical ability

Restaurant or Caterer

Food and Beverage Management

Use of Premises & equipped kitchen

Garden Designer



Landscaping I (minimum) or Certificate in Garden Design
(more comprehensive)

Car

Photographer

Photographic Practice (minimum) or Certificate in Photography (comphrensive)

SLR digital camera, fast computer

School or training company

Certificate in Education

Use of Premises & office equipment

Farmer

Certificate level qualification

Land, some capital

Natural Therapist/Health Practitioner




Advanced Proficiency Award in Complementary Medicine

Office/Consulting rooms; insurance

Event Manager

Event Management (minimum), Certificate or Proficiency Award level qualification

Network of contacts –reliable suppliers

Any of these or any other small business

Starting a Small Business

A good idea for a product or service.
Download our full Business / IT newsletter here! (PDF)
4. Best Sellers!


Best selling courses in Australia for the month of February:
Bookkeeping I



Tutor example: Tracey Winning B.Bus (Acc.), Adv.Dip. Arts in Professional Screenwriting (Film, TV, Digital Media), Certificate Mort. Lend 12 years experience as an accountant, financial manager, marketing, running a small business. Also 4 years experience in script evaluations/editing/writing.

Farm Management



Tutor example: Shane Holborn Ass.Dip.Hort; Dip.Perm.Design.
With 23 years experience in horticulture and permaculture; Shane offers our students a wealth of practical and down to earth experience. He was one of the first people to become involved in Permaculture (in the late 1970's). For more than a decade he managed and developed the grounds of Currumbin Bird Sanctuary, the National Trust Owned wildlife park and tourist attraction on the Gold Coast. In the late 90's he established a commercial mushroom farm, built it into a thriving enterprise and then sold it; moving on to take charge of landscaping a new 8 lane freeway development between the Gold Coast and Brisbane.Shane continues to pursue a variety of roles, largely as a consultant, in addition to his work with ACS as a tutor and course counsellor.

Proficiency Award in Psychology & Counselling





Tutor example: Tracey Jones - Academic Officer & Tutor (U.K.)
B.Sc. (Hons) (Psychology), M.Soc.Sc (social work), DipSW (social work), PGCE (Education), PGD (Learning Disability Studies). Tracey has around 15 years experience within the psychology and social work field, particularly working with people with learning disabilities. She is also qualified as a teacher and now teaches psychology and social work related subjects.
She is a book reviewer for the British Journal of Social Work. Tracey has also written a text book on Psychology and has had several short stories published

Event Management





Tutor example: Lyn Quirk M.Prof.Ed.; Adv.Dip.Compl.Med (Naturopathy); Adv.Dip.Sports Therapy
Lyn has 25 years of experience in the Fitness, Health and Leisure Industries. Lyn established and managed Health clubs at three major five star resorts on Queensland's Gold Coast, including the Marriot. She was a department head for a large government vocational college (TAFE), and has conducted her own aquafitness business for many years.